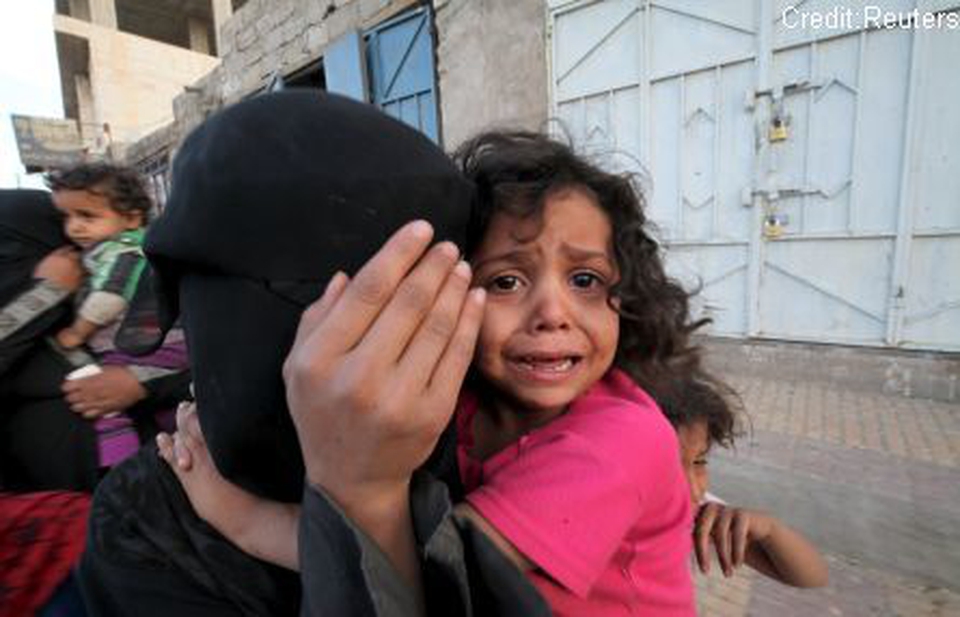 Stop the violence in Yemen
Escalating conflict in Yemen is making a dire humanitarian situation worse. We must do all we can to push for a permanent and immediate ceasefire. Before the current conflict, Yemen was already the poorest country in the Middle East.
But today more than half of the population (14.1 million people) do not have enough food to eat - an increase of 4.1 million people in two years. Over 3.3 million people are acutely malnourished. Over 7 million are starving and a step away from famine if things do not improve. We also know that nearly 19 million people (almost 70% of the population) need some sort of humanitarian aid.
There have been moments of hope in the last two years when announcements came that airstrikes would stop but they have since resumed.
Violence has damaged homes, schools and even hospitals. So far, over 46,000 people have lost their lives or been injured since the escalation of the conflict in March 2015 and over 3 million people have had to flee their homes.
Food and diesel, which is needed to pump clean water, are increasingly in short supply and their prices are rising – putting these basic necessities out of reach for ordinary families. And at a time when people desperately need them, vital supplies can't enter the country. That could prove disastrous, because Yemen relies on imports for 90 per cent of its food.
Escalating violence is making an already dire humanitarian situation much worse. Basic health services like health, water supply and education are collapsing. The economy has been shattered. Only 45% of health facilities are still functioning.
This conflict must stop.
It is critical that all governments push for an immediate and permanent ceasefire, so that vital humanitarian assistance can be delivered to people in Yemen. We must do all we can to prevent any further suffering to those who already desperately need help.