PROTECT THE LIVES OF REFUGEES AND MIGRANTS
Tell world leaders to come up with a global solution to protect the lives of refugees and migrants around the world.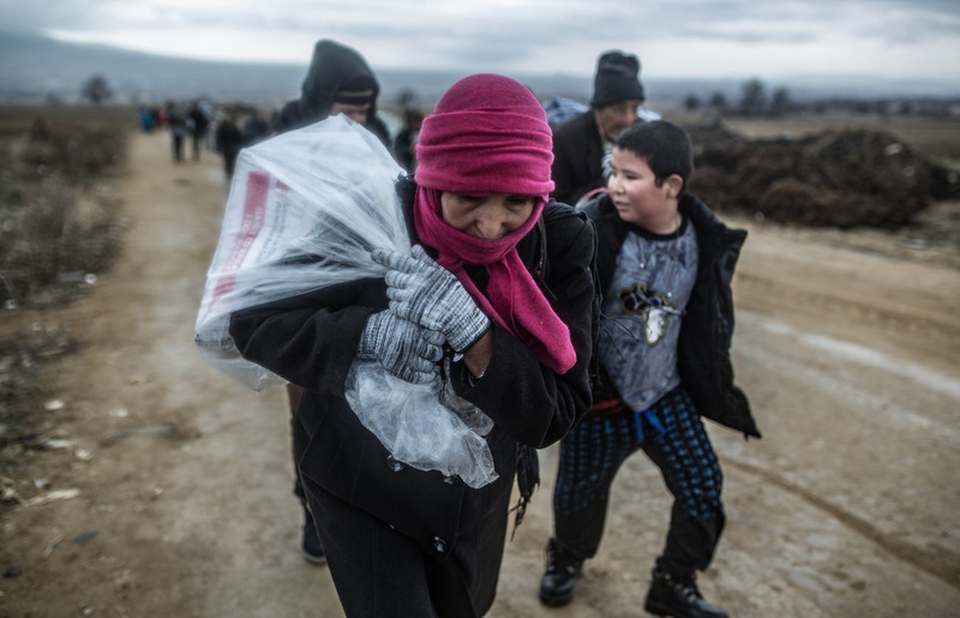 616,806
/ 750,000 actions
When taking this action, you are signing this petition:
Dear world leaders:
I stand with refugees and migrants - and demand that my government do the same. A better way is possible. We should all play our part in protecting and supporting people on the move.I call on you to:
honour your responsibility to protect the rights of refugees by welcoming them when they arrive at borders, providing humanitarian assistance and guaranteeing access to fair asylum procedures;
commit to taking on your fair share of responsibility for protecting and supporting refugees;
promote policies that enable refugees, including children, to be reunited with family members;
make concrete commitments to protect people fleeing climate related disasters;
increase access to safe passage for refugees and others forced from their homes;
make concrete commitments to realizing the human rights of all migrants;
ensure that both compacts refrain from discriminatory, gendered, or xenophobic approaches that increase the risk of harm or exploitation for many women and vulnerable populations.
We have an unprecedented opportunity to protect the lives of refugees and migrants. At their centre, these commitments should respect, protect and fulfil the rights of refugees and migrants to safety, dignity and protection from human rights violations. I urge you to be a leader that champions these rights.
---
In 2016, at the first ever UN Summit on Refugees and Migrants, the international community reaffirmed its responsibility to protecting the lives of people on the move. World leaders committed to deliver two global agreements in support of refugee and migrants' rights - a Global Compact on Refugees and a Global Compact on Migration - both to be adopted at the United Nations General Assembly in September 2018.
Since that historic Summit, little progress has been made toward the development of these 'compacts'. Meanwhile, hundreds of thousands of people are still on the move escaping war, violence, persecution, famine and disasters. Families are being torn apart. Many have lost their lives.
That's why we need you. We need to build a huge global movement around the world to make governments step up their game - and deliver on their promise.
Do your bit now - and make sure world leaders do theirs.