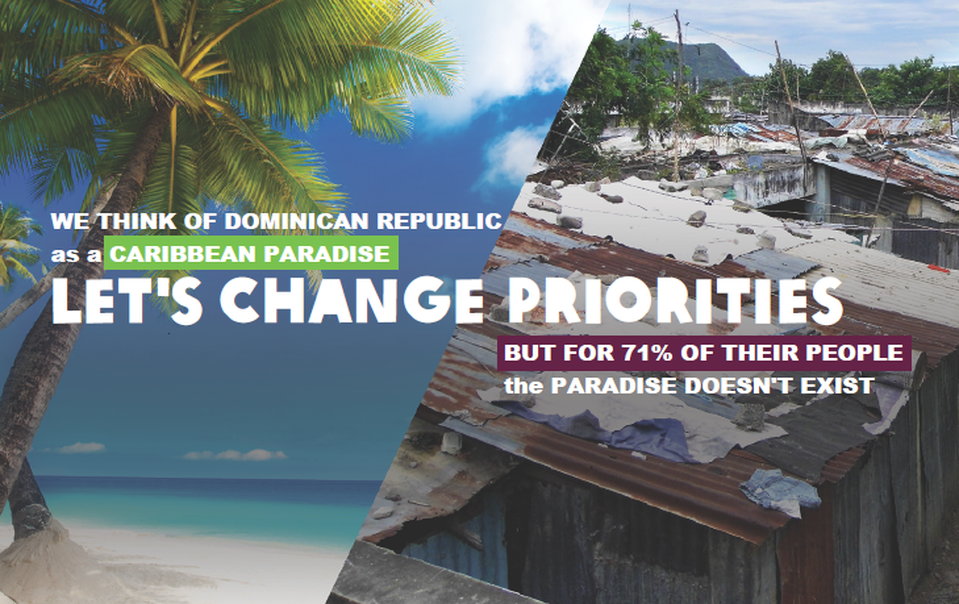 Humour me, and close your eyes for a moment… Now picture yourself basking in sunlight on the white-sandy beaches of a tropical paradise, with an icy drink in-hand, and a light breeze at your back. Ahhhh, paradise…
It's images like these that make the Dominican Republic an irresistible vacation spot for millions of people each year, and while you can find all these things (and much more) amongst the warm and welcoming hospitality of the Dominican people, there's also a darker reality hiding behind the tourism industry's sales-pitch.
While tourists flock to spend their holidays on this island paradise, over 71% of the population lack decent housing.
Oxfam and our partner organization, Casa Ya need your help to send a message loud-and-clear to the Dominican government: ensure all Dominicans have a decent place to call home
Making matters worse, the annual hurricane season, which has just begun, has rocked the Dominican Republic twice already in the past two weeks. Thousands of Dominicans are forced to leave their homes when extreme meteorological events like these take place.
The Dominican government is not ignorant to the country's housing crisis and increasing inequality, as shortages have been highlighted both by the country's National Office of Statistics and the Ministry of Economy, Planning and Development. And yet, the amount the government is dedicating to housing from their national budget continues to fall.
Oxfam and Casa Ya are calling on the government to crack-down on corruption and misspending to increase how much of their annual national budget is dedicated to housing each year.
Please show your support for the Dominican people by sending a message to President Danilo Medina, to demand decent housing for all.
The Dominican government must do more to help reduce inequality and ensure that all Dominicans have safe housing.