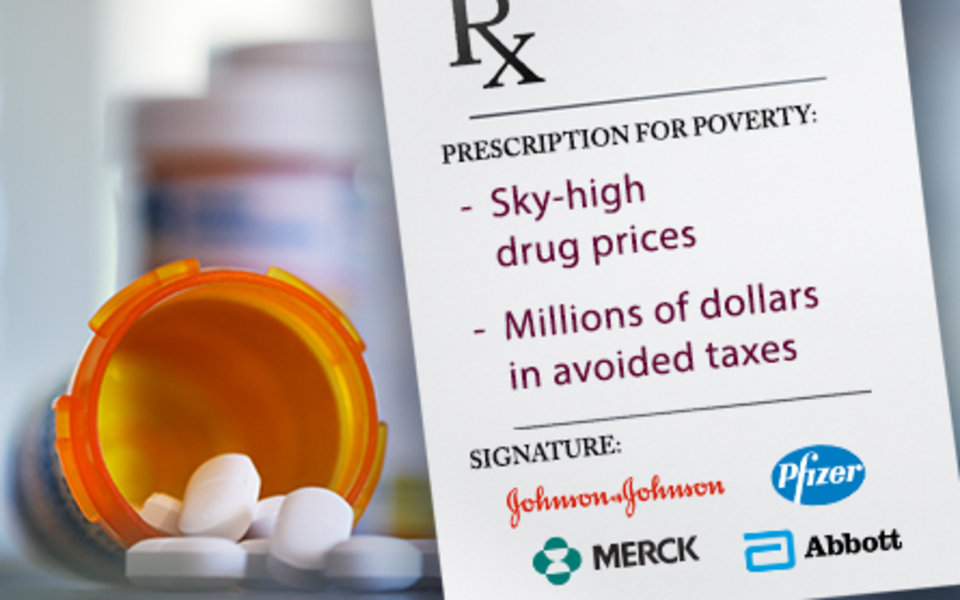 Somebody pays – and it's not the drug companies.
Just think for a moment. What could New Zealand's government do with an extra $21 million each year?
As part of Oxfam USA's research into four pharmaceutical companies - Abbott, Johnson & Johnson, Merck & Co. (also known as MSD)*, and Pfizer – Oxfam found that from 2013 to 2015 New Zealand appeared to lose an estimated NZ$21 million from the four companies each year. And last year, Oxfam uncovered that over three years Reckitt Benckiser – the company behind Vanish, Dettol and Harpic – may have avoided paying as much as NZ$15.2 million in tax in New Zealand. Together, this research shows that every three years New Zealand is potentially losing up to NZ$78 million from these five companies alone.
With these funds our nation could have:
More nurses and doctors in our hospitals making our waiting lists a lot shorter.
More teaches in our schools making class sizes a lot smaller.
More social housing so fewer families have to sleep in their cars.
The developing world is losing even more, with the UN estimating that tax avoidance by big companies costs the poorest countries at least NZ$154 billion every year. That's enough to educate 124 million children who currently can't go to school.
What's more, the tax avoided by these four companies would purchase vaccines against Human papillomavirus (HPV) (a sexually transmissible infection) for 10 million girls, preventing the cervical cancer that kills one woman every two minutes.
Meanwhile, Pfizer's CEO earned NZ$39 million in 2017; Johnson & Johnson's earned $34 million; Merck & Co.'s NZ$25 million; and Abbott's earned NZ$23 million.
Want to do something about this?
Take action now by sending an email to our Minister of Revenue demanding that multinationals pay their fair share in taxes.
---
*In all cases, when we use the name 'Merck & Co.' we refer to the USA-based pharmaceutical company Merck and Company Inc., sometimes known as Merck Sharp & Dohme (MSD) outside of the USA, not the German-based pharmaceutical company Merck KGaA.
---
We respect your right to privacy and your right to view and update your personal information which we hold about you. We are committed to protecting your privacy when you visit our sites or contact us in any way. We will only deal with your personal information in accordance with the Privacy Act 1993 and our privacy policy.