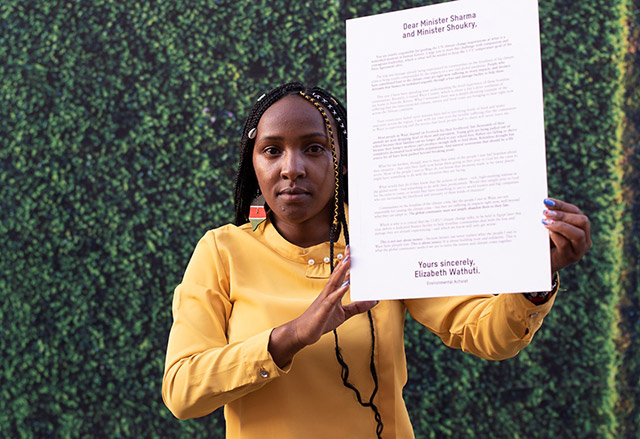 Photo: Andy Sewell
Thank you for calling for climate justice
Thank you to the incredible 141,509 of you who signed Elizabeth Wathuti's letter – demanding Climate Justice for those suffering the worst effects of the climate crisis but who have done the least to cause it. The action is now closed and was delivered to world leaders at COP27 in Egypt.
Please keep raising awareness of the loss and damage people are facing world wide. Share this film: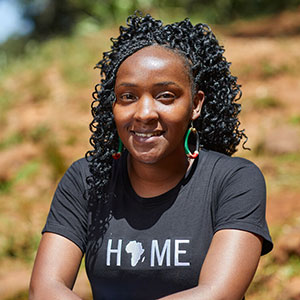 Elizabeth Wathuti
Elizabeth Wathuti is a Kenyan climate activist and the Founder of Green Generation Initiative. She addressed world leaders at the UN climate negotiations in November 2021, urging them to 'open their hearts' to the plight of communities on the frontlines of the climate crisis and act at a scale and speed needed to secure a liveable future.
Elizabeth was featured on Time Magazine's 2022 Time100 NEXT list, which recognises 100 emerging leaders who are shaping the future.
This page was produced with the financial support of the European Union. The contents of this page are the sole responsibility of Oxfam Great Britain and can in no way be taken to reflect the views of the European Union.