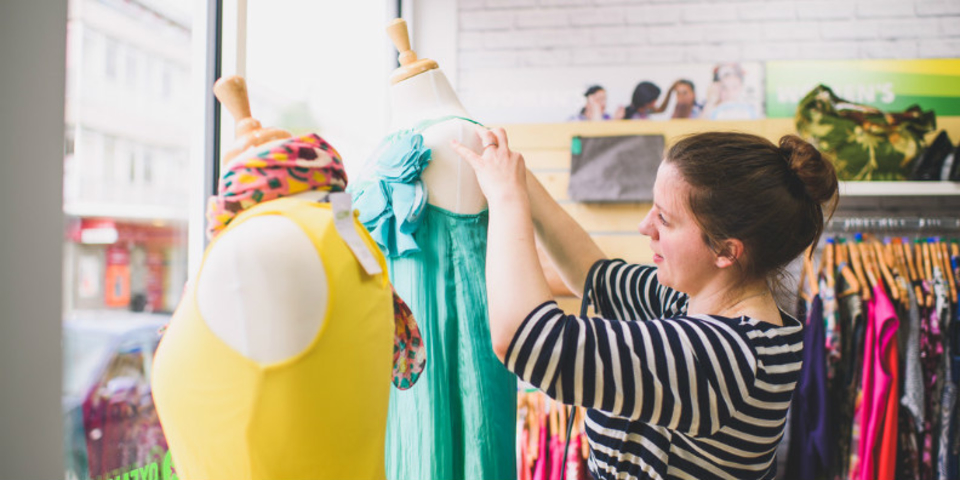 REGISTER YOUR INTEREST TO VOLUNTEER IN A SHOP
Volunteering in an Oxfam shop is a wonderful way to be part of your local community, make friends and learn new skills. Give your time to help beat poverty for good.
Whilst our shops are currently closed we would still love to hear from you. We will be in touch to let you know how you can support when our doors reopen soon.