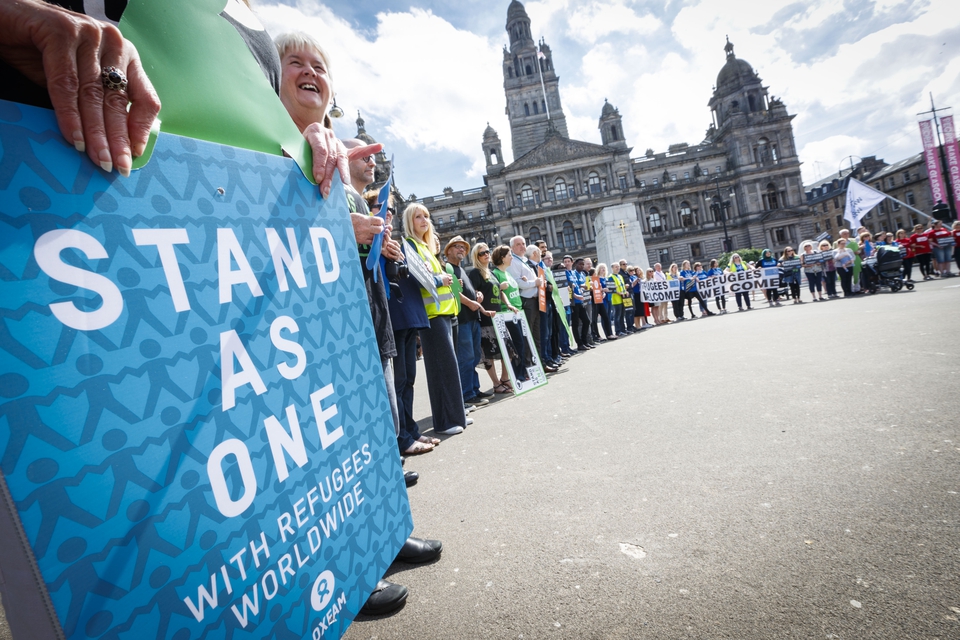 Join the Scotland Campaign Network!
Do you feel passionate about speaking up against injustice and poverty? Do you want to take action and push people in power to make positive social change happen? We want to hear from you!
Here in Scotland, we have a network of amazing campaigners who help demand and achieve changes, including helping to make Scotland a more welcoming place for refugees, demanding that world leaders take urgent action to tackle the climate emergency, and even challenging supermarkets on their policies and practices in supply chains. Join our ever-growing movement of people and be part of the next big campaign!
Never campaigned before? We will provide you with training, regular updates, opportunities to attend special events at a local and national level, and much more, helping you to gain the skills and confidence you need to become an effective change-maker in your community.
Register your interest today, and a staff member will be in touch to have an informal conversation about the role!
Any questions? Just email moneill1@oxfam.org.uk.