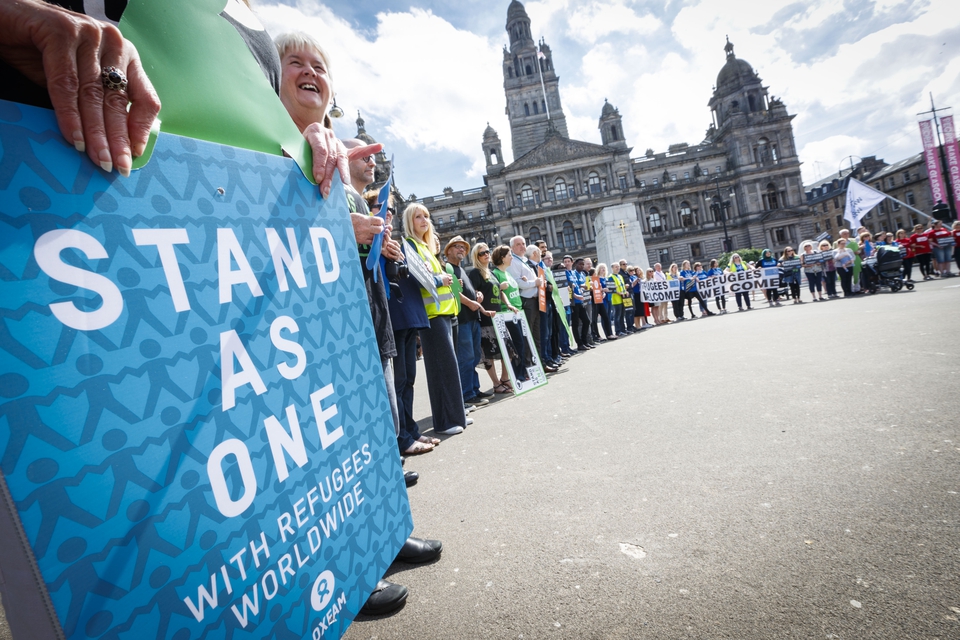 Join the Scotland Campaign Network!
Do you feel passionate about speaking up against injustice and tackling poverty?
We know when people come together and take action, people power works! So, if you feel angry about social injustice, have a passion for tackling poverty and have an interest in standing up and speaking out to push people in power to make positive social change happen, we want to hear from you!
Here in Scotland, our amazing campaigners have helped demand and achieve changes including setting up a Scottish Humanitarian Emergency Fund, establishing a Poverty and Inequality Commission and ensuring that Scotland isn't helping tax dodgers. And that's just in the last year! Join our movement to be part of the next big campaign and you can really make a difference.

As a campaigner with Oxfam Scotland, you will:
Come together with others to develop and deliver campaign activities and events in your community and across the country
Inspire and encourage others to take action to tackle poverty
Receive training in campaigning skills, receive one to one support, receive regular communications and all the resources you need to campaign the way you want to
Be invited to participate in Oxfam's events and campaigns at a national level
Worried about the time commitment? Don't be! No matter how much or how little time you've got to spare, it is possible to be a campaigner – we'll support you to campaign in a way that suits you and fits around your other commitments. You'll hear from our team once you complete this form with more information about options for campaigning with us and so we can find out more about you!

Sign up to find out more about the Oxfam Scotland campaigns network today - we'll help you to build the skills, experience and confidence needed to develop personally and to create real change.