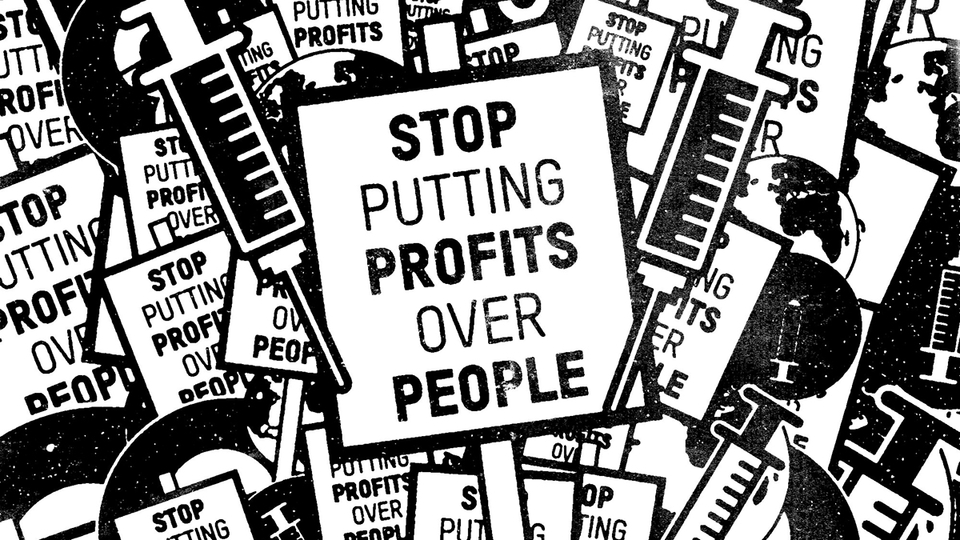 The UK must act to make Covid19 vaccines available to all around the world.
The UK has shown how vaccines can be rolled out quickly, to everyone and save lives. The hope this brings is priceless.
But it's a hope denied to billions of people in low income countries, who might not have access to vaccines for years. The consequences are devastating, and the longer the delay, the more people suffer. Future variants present a risk to all of us and prolong the pandemic for everyone
.
Right now, the whole world is dependent on just a handful of big pharmaceutical corporations to make enough vaccines for everyone. But they are still refusing to share the vaccine science, technology and know-how with more qualified manufacturers so that countries can make their own supplies. They are monopolising the market and keeping the price high so they can make huge profits.
If this vital information was shared freely, more qualified manufacturers around the world could produce Covid19 vaccines, tests and treatments in the countries that need them, at the scale we urgently need. We could have a People's Vaccine – not a profit vaccine.
Over 100 low-income countries, 170+ Nobel laureates, former world leaders and over 13 million people worldwide are calling for patents to be temporarily lifted, and the vaccine science shared, until everyone is protected. But right now, the UK government is blocking – not backing – this request.
Please take action with us today – sign the petition and urge Boris Johnson not to stand in the way of billions of people getting access to the protection they need. Stand up with people instead of corporate profits. Back a People's Vaccine, not a profit vaccine!
---
Join our campaign and urge the Prime Minister Boris Johnson to:
Back the proposal to suspend intellectual property rules at the World Trade Organisation for all Covid-19 vaccines, tests and treatments until we reach global herd immunity
Insist big pharma corporations share the vaccine science, technology and know-how, through the World Health Organisation, so that more manufacturers can help scale up production
Push big pharma to reduce the cost of vaccines, by setting the price that nations pay as close to the true cost of manufacturing as possible

Oxfam GB is part of the Peoples Vaccine Alliance
103,980
/ 100,000 actions