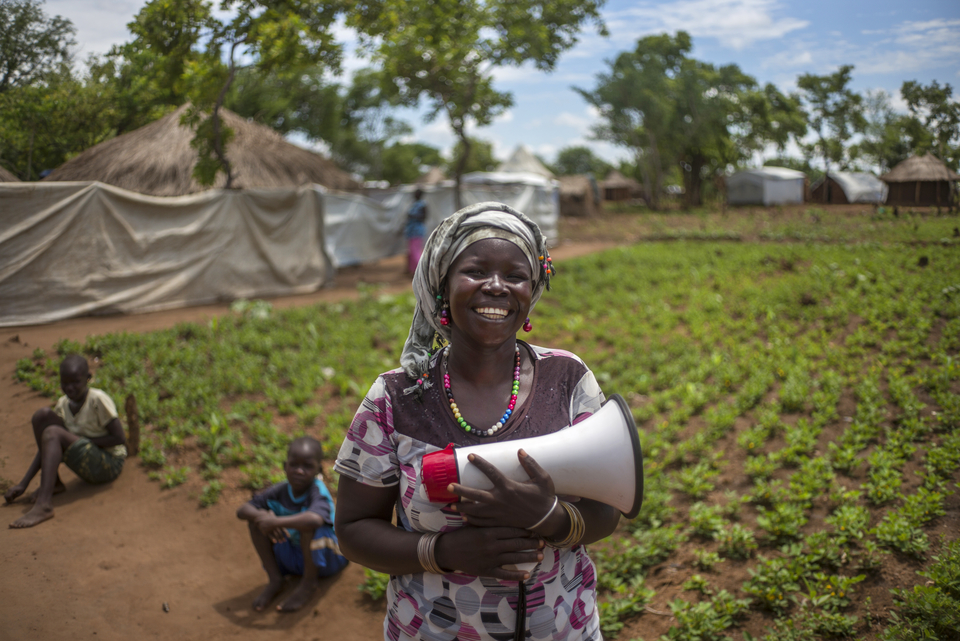 Become a Volunteer Oxfam Speaker
Do you have the passion and drive to change lives?
Volunteer as an Oxfam Speaker and become part of a movement of people who won't live with poverty. You'll share your love and enthusiasm for Oxfam by delivering talks and learning activities online and in your local community. From schools to churches, youth groups to Oxfam shops, the possibilities are endless! You'll be given fantastic training and have great support along the way. If you have the confidence to speak in public, feel confident delivering talks online, and want to inspire others to create lasting change then we want to hear from you.
---
Role Description
As an Oxfam Speaker you will visit schools, Oxfam shops, and adult / youth groups in your local area to deliver talks on the work of Oxfam, socially distanced and in line with government covid guidelines. You'll also deliver engaging and exciting talks and workshop online, to audiences anywhere! You may be asked to deliver sessions about:
The work of Oxfam
Inequality
Climate Change
Sustainable fashion
Education
Women's rights
Refugee rights
You will also:
Assess how each talk has gone and always look for ways to improve
Be invited to carry out talks and activities when requests are received in your area and communicate with Oxfam Speaker Programme Coordinator to accept or decline them
Generate requests from schools and community groups in your local area using the support and guidance from Oxfam
Inspire people to join Oxfam's movement to end global poverty
Inform schools and youth organisations about the fantastic support and resources offered by Oxfam
Use your creative skills to adjust your talk to suit different types of audience
Keep up to date with new resources and be contacted regularly by the schemes coordinator
You must be able to:
Attend training - this may be held face to face or online subject to government covid guidelines
Adhere to Oxfam's volunteering, safeguarding and child protection policy
Comply with an enhanced DBS check (previously CRB) through Oxfam's preferred provider
Travel within your local area - we will cover your expenses
Evaluate and feedback on the success of talks and activities completed
Ideally you will be able to deliver a minimum of 6 talks per year
It is desirable that volunteers will possess some or all the following skills:
Excellent communication skills and the confidence to speak in public
Flexible and independent approach
Commitment to Oxfam's aims and values and an interest in Oxfam's work
Passion and enthusiasm about the promotion of Oxfam
Experience of working with young people and community groups would be desirable but not essential
Basic understanding of global issues
Experience of using PowerPoint to deliver presentations
Proficiency in using online tools like Zoom or Microsoft Teams is desirable too
Oxfam will support the volunteers with:
A comprehensive training course to introduce you to the knowledge, skills and techniques required to deliver inspirational talks
Practical materials, guidelines, and useful information to help you deepen your understanding of Oxfam and the issues your workshops will cover
Ongoing support from the Oxfam Speaker Programme Coordinator and other staff members
Volunteers will:
Be contributing towards Oxfam's goal of a building a just world without poverty
Be able to build skills, confidence and experience in effective communication and facilitation techniques working with various groups
Have the opportunity to represent a leading development agency in its public engagement work
Have the cost of your travel reimbursed
Due to the nature of this role which potentially involves contact with children, applicants must agree to an enhanced DBS check.