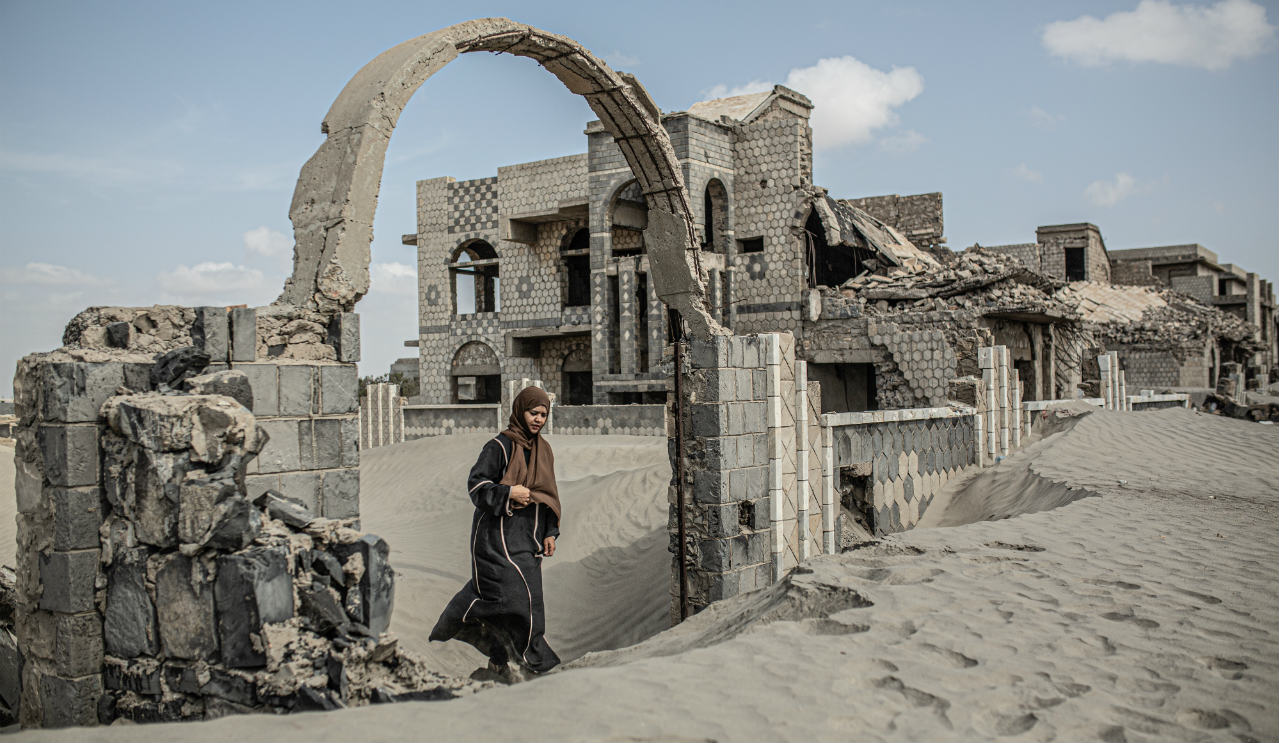 Silence the guns
save lives, open a window for inclusive, locally-led peace
Conflicts in Yemen, Syria, Afghanistan, Central African Republic and South Sudan, as well as the persecution of the Myanmar Rohingya people and others worldwide is making it harder to respond. We must do all we can to support a global ceasefire, to save lives and open a window for inclusive, locally-led peace and justice.
Sign our petition to urge the Foreign Secretary Dominic Raab to do all he can for people in conflict-affected states by:
Pushing for immediate and permanent local ceasefires, holding spoilers of peace accountable;
Taking global leadership to convene and push for sustainable peace, ensuring women are always at the heart of peace negotiations and processes;
Giving the UK's fair share of funding to humanitarian responses, ensuring that necessary additional funding gets to those on the frontline of the response and to local and women led organisations and increasing diplomatic efforts to ensure humanitarian access and access to essential services, including food, fuel and medical supplies;
Ensuring that, in line with the Arms Trade Treaty, the UK is not sending arms and military support to any parties to a conflict, including the Saudi-led coalition bombing of Yemen;
None of us are safe until all of us are safe
The guns must be silenced to respond to the Coronavirus pandemic. The simplest protective measures including soap and clean water for washing your hands are out of reach for many because of insecurity.
Conflict is making the fight on Coronavirus nearly impossible, making an already dire humanitarian situation in conflict-affected states worse. Ceasefires in some of the most long-lasting crises such as Yemen, Syria, South Sudan and the Central African Republic will save lives.
The UK's foreign policy has too often proven dangerous and incoherent – signing on to a UN Security Council resolution calling for a global ceasefire on the one hand, while fuelling wars by selling arms to belligerents like those used in Yemen on the other. It's about time people in countries like Yemen see a future without war and feel safe to start a journey towards an inclusive and locally-led peace.
Even before the pandemic, two billion people were already living in fragile and conflict-affected states. Millions fleeing conflict have ended up in refugee and internal displacement camps, coming from some of the world's poorest countries. People were already going hungry and women, men and children were malnourished making their fight against disease difficult.
Before this lockdown, more than 70 million refugees and internally displaced people around the world,  had been forced to leave their homes, communities and sometimes families, and start over somewhere new.
Living in cramped spaces makes it near impossible to socially distance, and basics like soap and clean water are scarce. Many are sharing one tap between up to 250 people with less than 3.5 square metres of living space per person – smaller than the average UK bathroom.
The pandemic deepens current challenges for many in conflict zones, meaning that women and men are now dodging bullets and disease - And women are facing increased risks of violence at home.
The violence has damaged homes, destroyed hospitals, and made it even harder to get hold of food and medication. At a time when people desperately need them, these necessities are out of reach for families.
It is critical that the government pushes for immediate ceasefires and sustainable peace, so that vital humanitarian assistance can be delivered. We must do all we can to prevent any further suffering for those who already desperately need help.