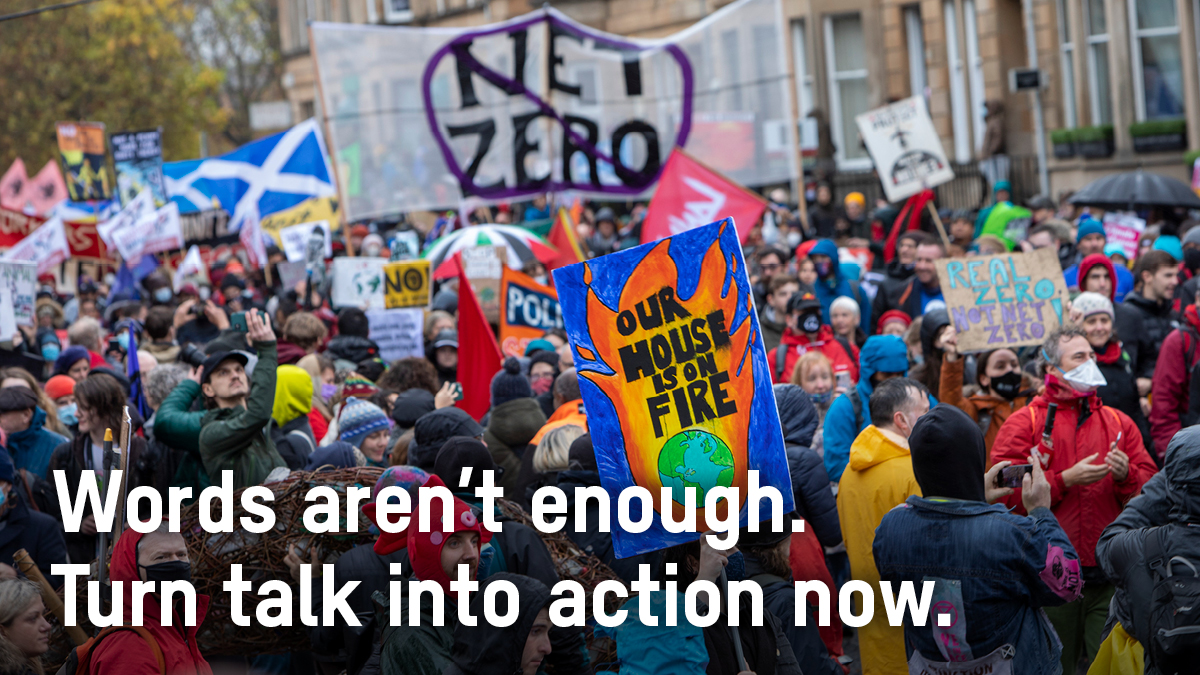 Demand action now to prevent catastrophic climate change
People in power – from Prime Ministers to business leaders – keep talking about reducing emissions, phasing out coal, and supporting the communities whose food, jobs and homes are devastated by extreme weather.
But words aren't enough. We need the talk to turn to action, right now. We need leaders to drastically cut emissions, to put an end to fossil fuels, and massively increase support for the people whose lives are at risk. That starts with the UK cleaning up its act.
Change begins with us, putting pressure on the people who serve us in government. Send our message to your MP today, calling for the UK Government to work urgently as COP26 president to:
End all new oil, coal and gas projects in the UK and ensure a just transition for affected workers and communities.
Ensure the UK responds to the demands of low-income countries for finance to support people already facing the impacts of the climate crisis.
Use the UK's power as COP26 President over the next year, to ensure that governments follow through on their commitment to strengthen their 2030 emission reduction targets.
During COP26, hundreds of thousands of people marched through cities, signed petitions, and took action, to persuade world leaders that we must prevent catastrophic global temperature rise, now.
The UK Government, hosts of the COP, promised action on "coal, cars, cash and trees". But, as Greta Thunberg said, "our leaders are not leading." The government's promises are worthless unless they get to work – right now. That starts with your MP demanding action on your behalf.
Send an urgent message to your MP to show real climate leadership today.
Photo Credit: Andy Aitchison/Oxfam