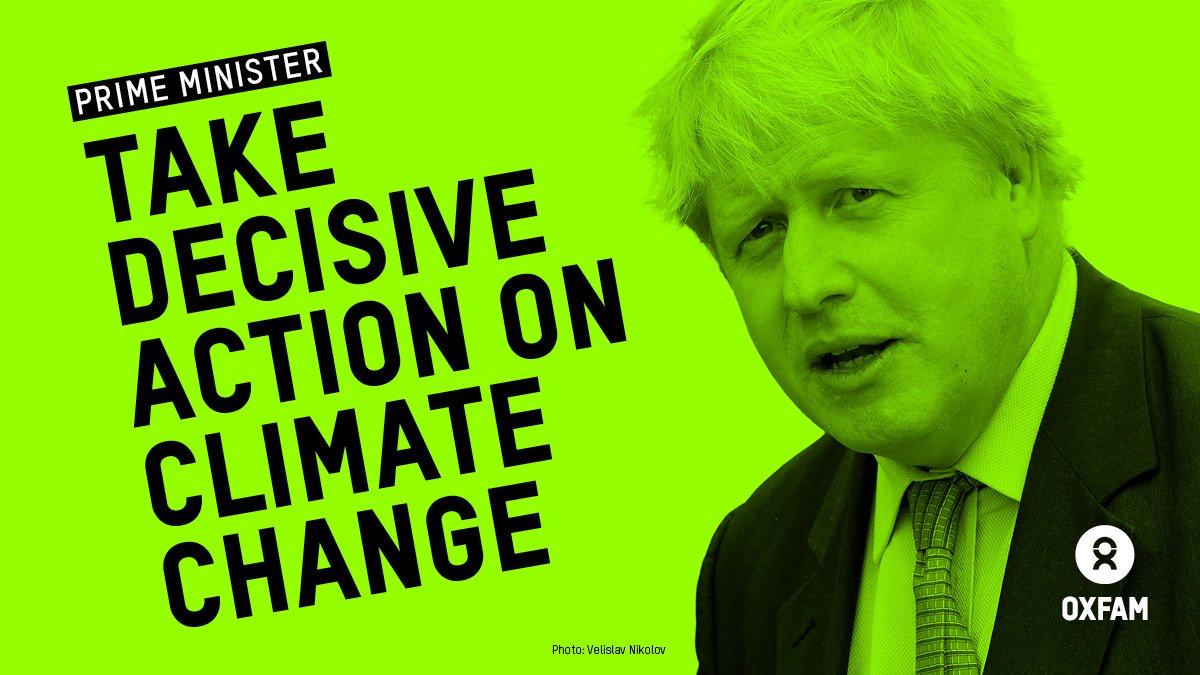 Act now on climate change
We only have nine years left to prevent a catastrophic global temperature rise that will wreck even more lives around the world. We have a huge opportunity to do what it takes – right here in the UK, right now in 2021.
This November, in Glasgow, world changing decisions will be made that have a huge impact on all of us. The UK will be hosting the 26th UN Climate Change Conference (COP26) attended by other world leaders and nearly 200 governments. We'll be bringing the names of everyone who calls for climate action to Glasgow, and making sure world leaders hear the message loud and clear. Will you add your name?
UK emissions are still well above what is sustainable, and we are among the world's biggest emitters. So, we have one of the biggest parts to play.
As hosts of COP26 the UK should:
Lead global action on reducing carbon emissions ensuring all countries commit to their fair share of cuts needed to limit global warming to 1.5°C. To be a credible leader, the UK needs to 'walk the talk', and reverse recent decisions to approve a new coal-mine in Cumbria and new licenses for North Sea oil and gas exploration.
Lead global action on getting rich countries to increase funding to communities on the front-lines of the crisis. To do this, the UK needs to reverse its recent cuts to the aid budget.
Climate change is the biggest threat to humankind. Extreme weather wrecks lives, homes and communities, and pushes people deeper into poverty. It's our problem to solve together. In solidarity with people all over the world – we can push governments to make the change we need.
People of every generation have made their commitment to reducing carbon emissions clear through strikes, marches and changes to our own lives. The climate crisis is here and voices around the world are calling for action. Now it is time for the government to step up.
We're sending an urgent message to Boris Johnson: Add your name now
This page was produced with the financial support of the European Union. The contents of this page are the sole responsibility of Oxfam Great Britain and can in no way be taken to reflect the views of the European Union.